Strength and Ease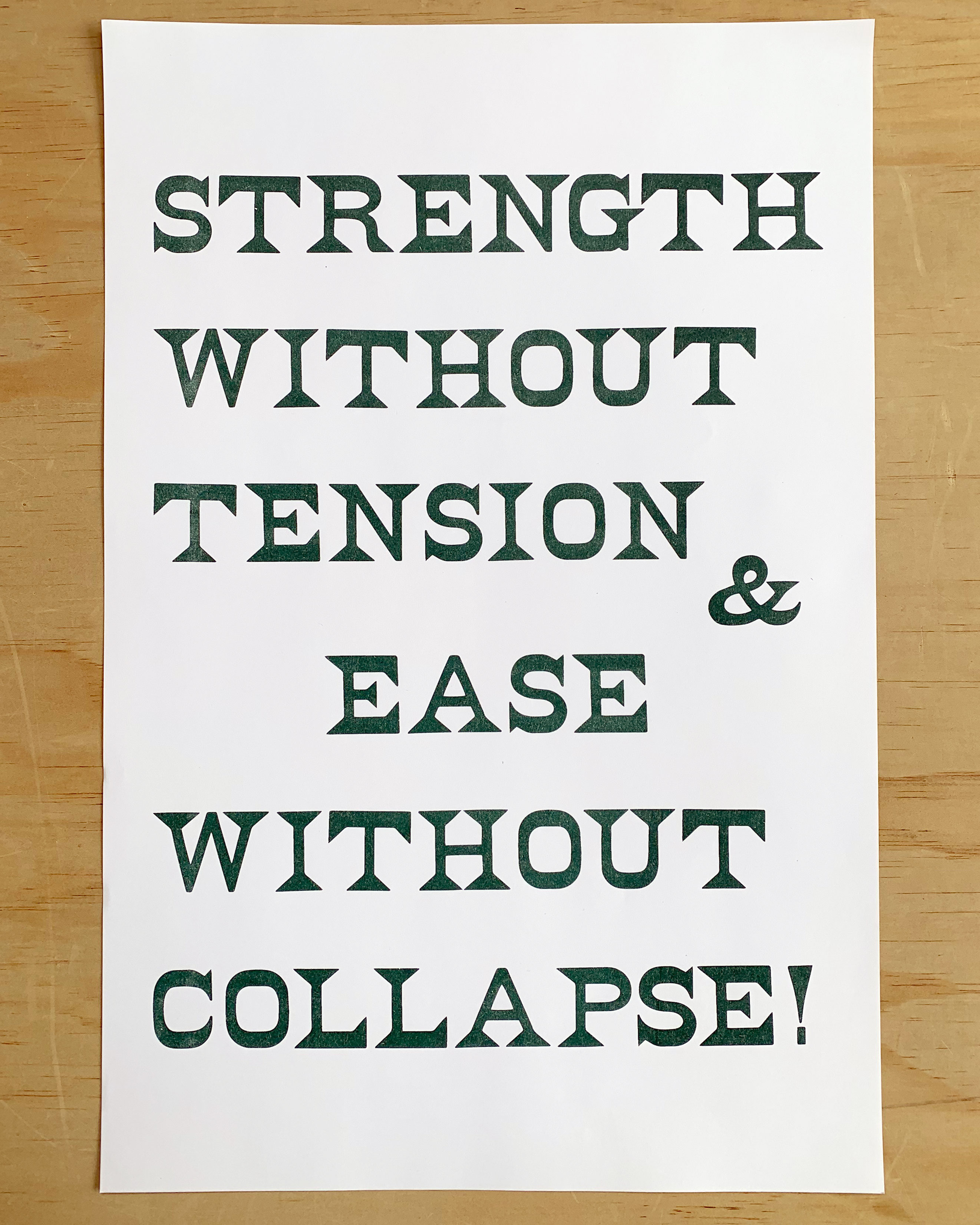 Based on Patanjali's yoga sutra #2.46, "Sthira Sukham Asanam" (strengh and ease in the asana; maintain steadiness and ease when sitting), we printed these posters in December 2019 before we knew what was coming in 2020. Now we're calling on strengh and ease, momentum and stamina—let's not burn out as we weather the second half of this momentus year.

All sales will be donated to The Free Black Women's Library Sister Outsider Relief Grant.

Risograph posters, set of 4
11 x 17 inches
$20 SOLD OUT

198 Methods of Nonviolent Action
Poster reproduction of Gene Sharp's 1973 list, 198 Methods of Nonviolent Action, and a companion essay, Gene Sharp: A Global Educator by Jørgen Johansen. Compiled both across and outside of any singular philosophy, religion, faith, era, or worldview, Sharp's list asserts that nonviolent action can be implemented out of pragmatism by any organized body, and that it must in order for us to productively and peaceably live.
Folded newsprint poster; 22.5 x 30 inches
$5

what are we waiting for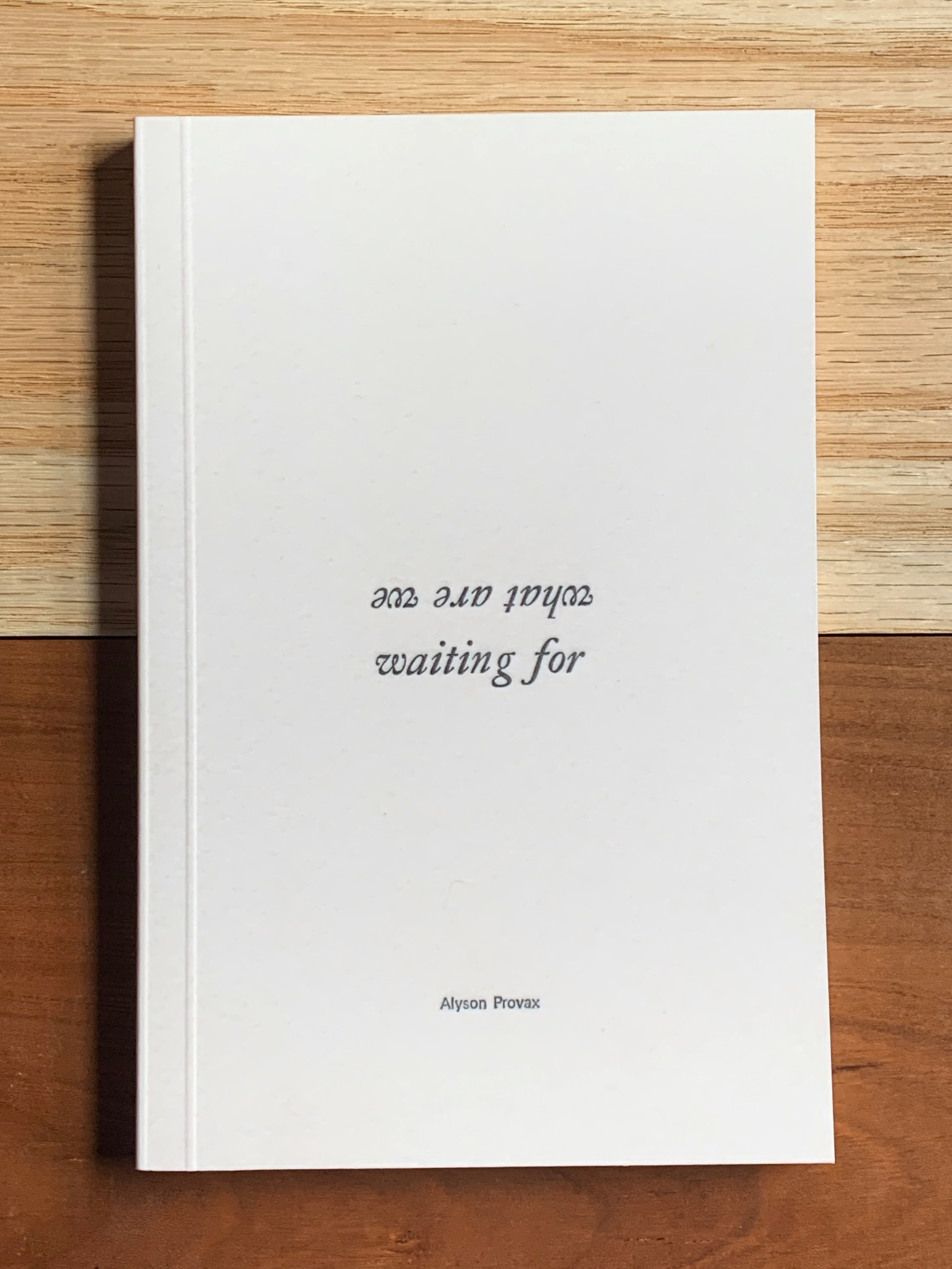 In 'what are we waiting for,' text-based conceptual artist Alyson Provax gives us the opportunity to wrestle with things—our recollection, our certitude—that make no promise of ever being whole.
—Jennifer Rabin

Digitally printed soft-cover book
Perfect bound; 116 pages; 4.25 x 6.5 inches
$28

Available at Nationale
Volumes Volumes publishes poetry, artworks, lists, and essays.

We also provide graphic design and editorial services. Please contact us for a custom quote.